Ladies and Gentlemen, And Nota... (still trying to figure that one out)
If anyone has some free time we have alot of games running currently.
- Wurm online or unlimited
(our personal server has been shut down due to lack of interest)
- 7 Days to Die
(we have our own server still running and the most GA participation currently)
- Ark
(a few of us have this game I stopped playing cause solo against the world got boring but willing to play with anyone)
-Magicbane!
There will be a wipe this saturday, I shall attempt to get us a city, However they are switching to Lore rules.
Here
If i get a city there will be no problem making sub guilds for other charters.
If you have been itching to get back into some games now is a good time! Feel free to voice your opinion in the forums. I shall link this to a topic.
Also dont forget to tune in at scheduled times to see the GA Wrestling matches Hosted by our very own Drkwynd. Check the calender for event times.
_________________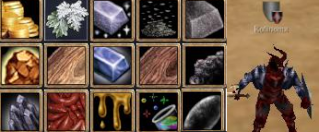 I will kill NotA- Rot